How do I book my experience (redeem my certificate)?
Below you'll find instructions to book your experience. There will be slight differences depending if you have a gift card or an experience.
Experience Certificates
On your certificate you will find a unique booking code. Use this code to request your booking here with the desired date and time you would like to attend your experience.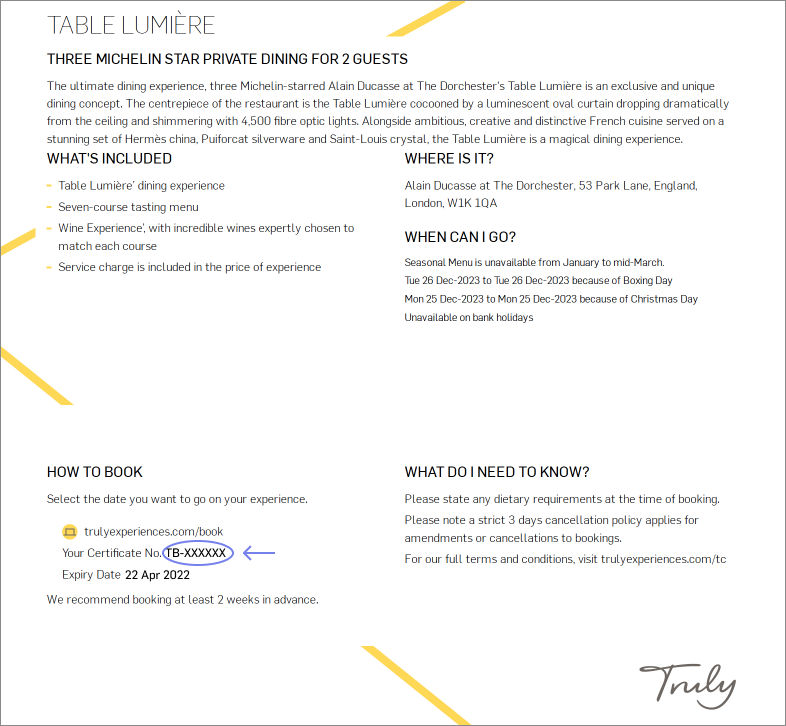 Experience Certificates
Use your gift card as you would a gift card on any other site. Just add the experience you're interested into your cart and checkout. There will be a field in which to apply your gift card on the checkout page.