We're always being told that the easiest (and, to be fair, best) ways to beat stress are to exercise, sleep well, and eat healthily. But what to do when a HIIT workout or a decent night's rest just won't cut the mustard?
Perhaps these 5 unconventional yet science-backed ways to beat stress in your daily life could be just the ticket!
Dance Like An Idiot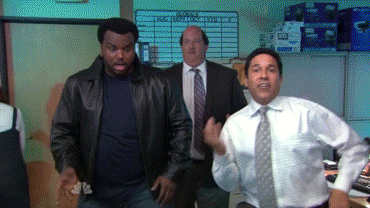 Okay, so it sounds like exercise but bear with me. This isn't about dancing as a workout or an elaborate piece of choreography. This is uncontrolled euphoria. This is dancing, for want of a more poetic phrase, like an idiot.
Be it at a friend's wedding or that warehouse rave you never fully came back from, moving our body does a lot to lift our mood.
Turns out, science backs this up. An Arts in Psychotherapy report on the effect of dancing concluded that dancing has a positive effect on anxiety and depression. What's more, there's double pleasure at play when both listening to music and dancing at the same time. Harvard Medical School found that "music stimulates the brain's rewards centres and dancing activates its sensory and motor circuits". In short, the uninhibited boogie-woogie is pure soul food.
But which music to dance to? Peter Lovatt, head of the Dance Psychology Lab at the University of Hertfordshire, prescribes "anything where there's a high degree of tolerance for not getting it right. Things such as ceilidh dancing [make] people smile, laugh and giggle, and they are adults and it's absolutely fine. It's wonderful."
Personally, I'd rather stick on We Are Family, grab the hairbrush-microphone, jump up on the sofa and try not to throw red wine over the curtains. But, hey, that's just me.
Eat something crunchy! (or oats…)
That's right, you can bite your tensions away.
Kevin Lawrence, CEO of BioNutritional Research Group, notes that there are three types of food that help quell stress: fibre, protein, and crunch.
Fibre helps keep you fuller, for longer, which removes the stress of feeling hungry. Protein provides you with brain fuel that helps you get through long, stressful tasks, as opposed to sugary or fatty foods, which will give you a big high and a horrible low.
And crunch? Well, foods with a top-notch crunch element provide the satisfying 'snap' that we associate with relieving stress – like popping a balloon or clicking your fingers. In a purely mechanical way, eating crunchy foods helps release tension in the jaw and neck.
Alan Hirsch, who has the enviable role of Director of the Smell and Taste Treatment and Research Foundation in Chicago, points out that when we mince food with our teeth, we dilute our anger in a primal way. Hirsch says, "When you bite into ice or potato chips, you're sublimating that [anger] in a healthy way."
But that doesn't mean having to decide between a – not so healthy – cereal bar and a – not so appetising – chunk of ice. Lawrence notes that "apples are a great choice, too", as are any raw vegetable, like carrots sticks.
But if snacking on raw fruit and veg doesn't fill you with glee, a bowl of warm, comforting porridge will do the trick to beat stress. Oats boost your levels of serotonin, which is a calming brain chemical. Oats, like all complex carbs, help you feel balanced by stabilizing blood sugar levels. Plus, you'll probably feel pretty good about yourself for eating a healthy bowl of oats rather than Coco Pops.
So next time you're feeling stressed, reach for the Quakers or rip off a bite of something that'll create a satisfying cacophony of crunch!
Gaze at fractals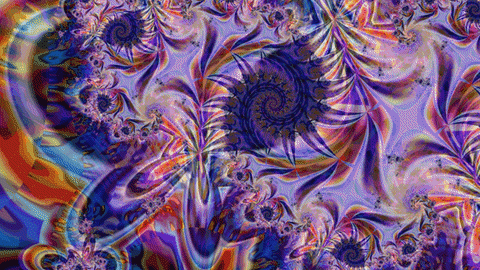 Benoit Mandelbrot first coined the term 'fractal' in 1975. Fractals are repeating patterns that are identical, or similar. In nature, fractals occur in snowflakes, ocean waves, flowers, and even galaxies!
But they also appear in man-made forms, like art. Ever stared at a Jackson Pollock (without wondering what the hell he was smoking) and felt relaxed or at ease with the world? You're not alone.
Richard Taylor, a physicist at the University of Oregon, examined a series of Pollocks from the 1950s and found that the paintings were classic examples of fractals. Clearly I'm wrong about Jackson's work because it turns out it's not a load of old Pollocks *rolls eyes*.
Venturing deeper into his research, Taylor found that fractals engage the parahippocampus, which is involved with regulating emotions. Complementing this finding, other studies have found that exposure to fractal patterns in nature reduces our stress by up to 60%. In short, visual fluency is a natural stress-reducer.
Next time you need to appease your stress demon, lie on your back and look at the clouds, hit your local art gallery, or even blow some bubbles. But if you're simply too stressed to leave the house, check out these stunning fractals.
Put a teeny-tiny colourful dot on your phone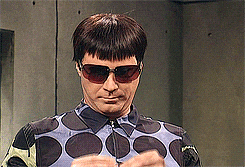 I get that you might not want to taint your brand new handset by placing a rather noticeable blob on it. But for those of you who feel their phone is weather-beaten enough, this stress-relieving technique might be for you.
Here's the long and short of it. Cortisol, your main stress hormone, is produced in fight-or-flight situations. The production of cortisol is lifesaving if you're in actual physical danger – say, being chased by a lion. But, as David Greenfield, professor of clinical psychiatry at the University of Connecticut School of Medicine, points out "your cortisol levels are elevated when your phone is in sight or nearby, or when you hear it or even think you hear it."
This is bad because elevated cortisol levels have been tied to an increased risk of serious health problems, including stress and depression.
The good news is, you can break this stressful habit. Now, I know what you're thinking, 'just put your phone out of sight'. Well, lucky human, that may be okay for you. But for people who need their phone for work, that ain't so easy peasy.
A simple, effective way to reduce stress any time you check your phone is to place a small, colourful dot anywhere in plain sight on the screen (preferably, a happy yellow or vibrant pink). You can use anything from a Sharpie pen to a sticker to nail polish.
The dot is there as a physical reminder to relax – like a powerful mantra, except you don't have to mutter it to yourself in a packed office. When you do reach for your phone at the sight of an important call, or email, it's your own personal reminder to relax, mannn.
Put Your Thumb in Your Mouth, and Blow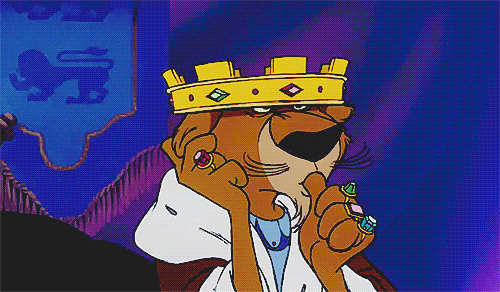 No, seriously. This weird but super simple trick is the key to calming you down when you're in the grip of anxiety and stress – and it's thanks to your vagus nerve.
The vagus nerve is the longest nerve in the cranial nervous system and forms part of the parasympathetic nervous system (PNS). It's essentially your body's version of a superhighway. Sometimes given the unglamorous title of the 'rest and digest' system, the PNS has a plethora of jobs, from preserving memory to telling your gut what to do, and – most importantly – serves to slow the heart rate and blood pressure.
By blowing on your thumb for three seconds, with your mouth closed to create a loose seal, you stimulate the vagus nerve which sends a signal to the brain to slooowww dowwwnnnn.
The Mayo Clinic, an American not-for-profit medical academic organization, has even used vagus nerve stimulation to treat chronic depression and epilepsy – two conditions which are known to be stress-induced.
Next time you feel the pang of anxiety, take a deep breath and have a blow on your thumb. It's a sure-fire way to expel those pesky metaphorical butterflies from your stomach. Did it work? Give us a thumbs up 😉
Written By Tom Plumb