Smooching, snogging, canoodling, necking; all synonyms for good old-fashioned kissing. When you're a kid, your first kiss haunts you, like a big scary obstacle you have to overcome. Will you be any good? Will it be obvious it's your first rodeo? It's all pretty intimidating, but before you know it, you'll find your groove and kissing will be downright beautiful.
Kissing is the crux of many a Hollywood love story, the climax of some of the best novels. But, what's in a kiss? In reality, it's just two mouths exchanging saliva (and when you put it like that it's not quite as enticing).
So why do we kiss?

The Origin Of Kissing
The Oxford Dictionary defines a kiss as a verb, "to touch somebody with your lips as a sign of love or sexual desire or when saying hello or goodbye." Desmond Morris, author of Manwatching: A Field Guide To Human Behaviour, concludes that kissing originates from mothers feeding their children. In early human societies, it's believed that humans replicated birds when weaning their babies. They would chew the food themselves before passing it to their children via lip-to-lip contact.
Historians really don't know much about the early history of kissing. It first appeared in Eastern literature in 1500 B.C. India. This doesn't mean that nobody kissed before this time. In fact, many believe that artists and writers may have considered kissing too private to depict in art or literature. In Egyptian hieroglyphics the most we see are men and women depicted close to each other, there's little to no touching.
In fact, we don't see any records of people kissing in the Western world until the Roman Empire. Citizens kissed their ruler's hands but kissing also became a greeting for friends and family. And we started to see common language in use for kissing of a romantic nature. The Romans were even the first to come up with different categories for kissing:
Osculum was a kiss on the cheek
Basium was a kiss on the lips
Savolium was a deep kiss
So when did we evolve from "functional" infant kissing to erotic kissing between partners? Evolutionary biologists suggest that the infants searching tongue movements developed into passionate kissing as young lovers replicated the exploration of each other's mouths. It is believed that this increased their mutual trust and encouraged a sense of pair-bonding.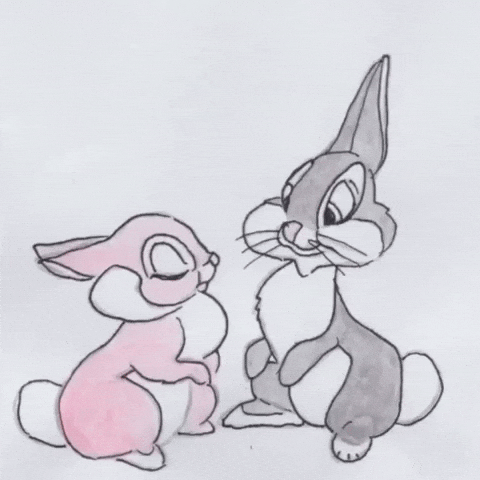 What Can Nature Tell Us About Kissing? (and Hyper-Sexualised Monkeys)
Academics and scientists continue to puzzle over why human beings feel compelled to place their lips on someone else's.
When it comes to human behaviour, there's a lot we can learn from animals. Interestingly enough, very few animals take part in the lip-to-lip contact we know as smooching, especially in the romantic context humans tend to lean towards. In fact, only a few animals exhibit kissing behaviour, namely chimpanzees and bonobo monkeys.
For chimpanzees, kissing is a form of reconciliation. It's actually more common among males than females and is never really seen in a romantic scenario. Bonobo monkeys kiss more often and they tend to use tongues. So perhaps it's not so surprising that they're considered highly sexual beings. When two bonobo monkeys meet, they have sex. It's even referred to as the "bonobo handshake."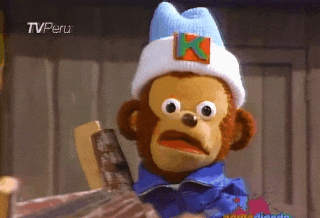 Barring these two apes, there is little to no evidence of kissing in the animal kingdom. Most of the time animals rely on pheromones to attract their mates. A pheromone is a chemical that an animal or insect produces that affects the behaviour of another animal in the same species. In this case, a sense of smell seems more vital than a pair of puckered lips.
But humans have an atrocious sense of smell. So how do we secure a mate? As mammals, how do we access pheromones? Kissing. During kissing, pheromones are released in the swapping of saliva (mmm, sexy). It seems our biology mirrors other mammals, we've just decided to add a few extra types and techniques.
According to Rafael Wlodarski, an Oxford University doctoral candidate and lead researcher of a study on the function of kissing, "in many cultures kissing was one of the first opportunities for individuals to get close enough to sniff each other in socially acceptable ways." Wlodarski's study suggests that kissing essentially evolved from sniffing behaviour into a physical liplock.
If kissing is a natural behaviour, then surely it's something all cultures engage in? Think again.
What Is The Purpose Of A Human Kiss? Why Do We Kiss?
To put it simply, we kiss to find our mate, it's our "mate-assessment" function. Wlodarski's study concluded that for human beings, kissing could be as important, if not more important, than sex. The investigation revealed that having a partner who is a "good kisser" encourages a higher frequency of kissing in the relationship, which, in turn, develops greater satisfaction and a superior bond. Kissing facilitates attachment and can be one of the critical factors in securing your connection.
Another reason people kiss – because it feels good! There are more nerve endings in your lips than any other part of the body. When we press them against another set of lips, it's damn good. Combine that with the chemical reaction of connecting with a potential mate, and it's no wonder we're snogging left right and centre.
Kissing Across Cultures
"Romantic kissing is not the norm in most cultures, some find it uncomfortable and even flat-out repulsive", suggests evolutionary biologist and sex researcher, Justin Garcia. Dr Garcia's study looked at 168 cultures throughout the world to gain a better understanding of where kissing does and doesn't occur.
The findings showed that 46% of all cultures engaged in romantic kissing. This was defined as "lip-to-lip contact that may or may not be prolonged." Romantic kissing was the most prevalent in the Middle East, North America, Europe and Asia. Surprisingly, there was no evidence of romantic kissing in Central America or Sub-Saharan Africa.
"There is likely a biological underpinning to kissing", Justin suggests, "it can often involve the exchange of pheromones and saliva, and also pathogens – which might be particularly dangerous in societies without oral hygiene, where kissing may lead to spread of respiratory or other illness."
Top 5 Benefits Of Kissing
Kissing boosts immunity

Passing saliva from mouth-to-mouth can boost your immune system, exposing it to different bacterias and strengthening the body's defences. For every 10 seconds you spend kissing, you pass along 80 million bacteria. Yep, you read that right. 80 million. Kissing also forms a similar mix of living bacteria in you and your partner's body, making you both better prepared against infections.

Kissing naturally relaxes you

When humans kiss, their brains release chemicals like oxytocin, dopamine and serotonin. Oxytocin is the chemical linked to pair-bonding, and it's been nicknamed the "the love hormone" for a reason. These increased endorphins make the body feel good, aiding in feelings of attachment.

Kissing burns calories!

It's not quite the same as jogging on a treadmill, but kissing is said to burn between 2 – 6 calories a minute. No wonder those randy teenagers are so lean!

Kissing keeps your facial muscles strong

Don't underestimate the workout kissing provides to your mouth and jaw. It's said this improves circulation, keeping your cheeks tight and even reducing wrinkles!

Kissing helps you pick your best mate

Kissing determines our compatibility with a potential mate. Many biologists believe it's the first way of determining who in nature you're most compatible with. How often has a first-kiss been the deal-breaker to your budding love affair? All for good reason it would seem.
And that folks, is why people kiss. In conclusion, if you're on the hunt for your mate, snogging a few toads might actually be the answer to finding your prince.