Humans have many different ways of expressing themselves. We dance, paint, play music, sing, and write. And many of us pour all our creativity into what we wear. People's clothing tells us a lot about who they are, where they've been, and where they're heading.
The nonverbal cues we pick up when we see what someone's wearing include how much power they wield, how influential they are, their level of intelligence, and how much they earn.
For the most part, Western culture is focused on utility and practicality. A notion which, if followed to the letter, would see us all in drab greys, easy-wash, non-stain fabrics and living in little concrete boxes!
It's wrong to see taking care of what you look like or injecting fun and a little frivolity into your wardrobe as a shallow undertaking. Looking good relies on healthy self-respect, a considerable amount of self-awareness, and insight into how our appearance impacts those around us.
Human Brains Love Novelty
As a species, we're fond of newness, freshness, originality and things unfamiliar and imaginative. In this regard, there are very few areas quite as fluid as fashion!
In the fashion world trends are always shifting. Every season brings new colours, textures and styles and there's an ongoing focus on new fabrics too. When you consider how dramatically new experiences affect us mentally, it's easy to see how fashion contributes to happiness.
This industry is great at stimulating our reward circuitry, which is why we so often feel good after watching shows highlighting beautiful looks, tasteful trends and daring collections. The cognitive processes that positively affect learning, like memory, problem-solving and visual processing are all boosted.
When we look at this in an evolutionary context, figuring out whether new stimuli is beneficial or dangerous is imperative for survival. Human beings are wired to recognise the new and we enjoy rewards when something never-before-seen enters our frame of reference.
The Connection Between Colour and Mood
Colour affects us in a range of ways and while this will vary from person to person, for the most part, we share similar reactions to various hues.
Red stimulates passionate feelings and orange can contribute to our feelings of wellbeing. Yellow promotes happiness and positivity, green is a harmonious colour, and purple brings elegance and romance to mind.
The reason colours work this way is due to our personal experiences of different shades. But our responses are also due to congenital and physiological reactions to different hues. With colour producing instinctual reactions in human beings, it's natural that some will soothe you, others will uplift you, and there are ones it's best to avoid.
So, if you're feeling down in the dumps, reconsider that LBD and go for something brighter that will boost your mood.
The Social Benefits of Fashion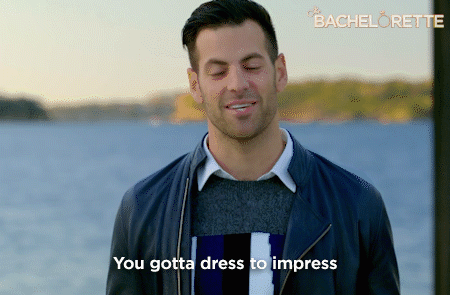 Fair or unfair, people will have a pretty solid impression of who you are within the first seven seconds of meeting you. In fact, certain research has gone so far as to say that their minds are pretty much made up in as little as a tenth of a second!
Far from being disempowering, however, this fact also puts a little control in our hands since we can choose how we dress and what kind of impact we want to make.
Oscar Wilde once said: "You can never be overdressed or overeducated" and we've all seen the benefits of dressing a certain away.
Before we even factor in how we look to other people when we feel good, there's a reserve of confidence we can tap into when wearing outfits that make us happy.
Everyone's heard the saying dress for the job you want, and current research supports this view. Smartly dressed individuals who look good are more likely to get the position they're interested in. Especially if the choice is between someone rumpled, dirty, and poorly put together and someone with quality clothing that suits the occasion and fits them well.
And, at the most basic level, your fabulous outfit may simply be nice to look at and may give a passer-by some pleasure for the few moments you cross paths.
If you believe for a moment that fashion is a language without words and that it's always saying something about you, what is your outfit telling the world?
Find Your Own Happy Style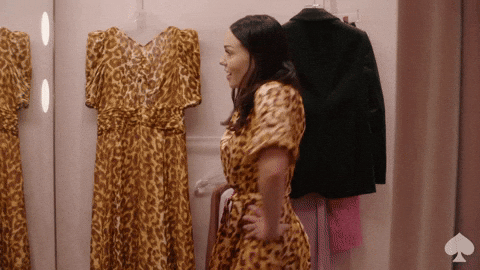 Let's not blindly follow the latest trend and put aside the task of manipulating others' opinions of you for a moment.
If we bring fashion down to simply an expression of who you are, why on earth would you not put more thought into it?
There are many things in our lives we can't control but feeling fabulous is not one of them. Even the dreariest job would be easier to bear if we looked like a million bucks!
There's nothing to beat the blues like a little shopping trip and a night out on the town and there's no better way to make a statement about who you are than what you're choosing what to wear.
As Lauren Hutton famously said: "Fashion is what you're offered four times a year by designers. And style is what you choose."
Meaningful communication about who you are and where you see yourself going is deeply satisfying and will ensure that you always feel your best. Think of your style as your personal message to the world and watch how taking a little more care in your outfit makes you feel happier, more powerful, and more self-assured.
Fashion is a Tool
Getting to grips with the psychology of fashion is a very useful skill that you'll eventually reap rich rewards from.
Self-awareness plays a huge role in it and there's something deeply satisfying about finding what you love and getting more of it. The same goes for being able to identify what you don't like style-wise and simply removing that from your immediate surroundings.
If you become more mindful about your clothing and accessories, you'll enjoy emotional, physical and psychological benefits. Fashion is about a lot more than just looking good. It's about harnessing who you are and stepping into the space you inhabit to make your mark.
Dress to make yourself happy. Science agrees that your wardrobe choices can give your mood a makeover.