Ever wondered why we play white noise to newborn babies? Why the sound of waves crashing on the rocks soothe your soul? Why the carefully crafted music score of your favourite film chokes you up every time?
It's the beautiful power of sound and the incredible science behind psychoacoustic.
What in the world is "psychoacoustics"?
In short, it's "the branch of psychology concerned with the perception of sound and its physiological effects." Thanks, Oxford Dictionary.
By nature, music and acoustics are a multidimensional and hierarchical stimulus. Acoustics cause a reaction in the human brain, and scientists around the world are trying to understand this unique relationship between hearing and feeling.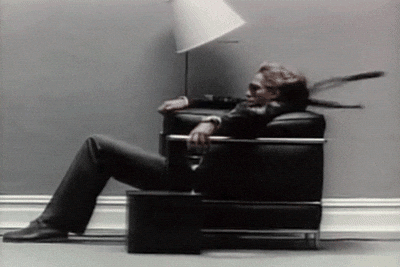 The History of Psychoacoustics
Gerard G. Harris published a paper for the Audio Engineering Society in 1961 unpacking how this phenomenon works. You can divide hearing into two parts: the mechanical-electrical operation of physically hearing and analysing a sound, and the subjective psychology of what it means to each person.
Harris's theories derive from the work of Gustav Fechner, the author of Elements of Psychophysics dating back to 1860. For Fechner, the ear is an "incredibly complex and beautiful analogue to digital sound converter." His work focuses on the pitch and sound source, crucial elements for understanding the world of psychoacoustics.
21st-century research and analysis by computer scientists and audio-system designers or engineers take psychoacoustics to the next level. From understanding soundscapes and environmental noise to making sense of sound, there's a plethora of research at our fingertips. The world of hearing and neural understanding is wildly exciting and utterly sophisticated. How exactly does our brain organise the sound around us? And how does our auditory perception differ?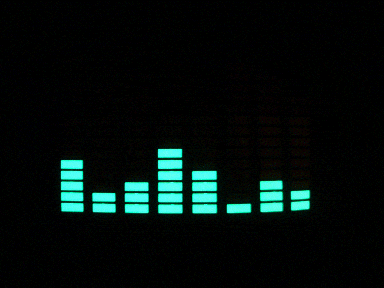 Understanding Sound
Sound transmits via sound waves. These waves gather around the outer ear travelling down the ear canal to the eardrum. This journey causes the ear to vibrate, which sets the three tiny bones in our middle ear into motion. The movement of the bones causes fluid in the cochlea to activate the hair cells, encouraging them to bend. This motion creates electrical pulses that transmit to the hearing nerve. Only then is it interpreted as sound. Quite the journey!
The loudness of sound is measured in decibels (dB), while we measure the sensation of frequency in hertz (Hz). The pain threshold for the human ear is around 120 dB. That's just 30 dB less than a jet engine preparing for takeoff – a sound that actually exceeds 150 dB. On the other end of the spectrum, the quietest sound we can hear is 0 dB – quite literally the sound of a pin drop!
The average human can hear frequencies ranging from 20 Hz to 20,000 Hz, dropping to 16 Hz with age. All sounds above 20,000 Hz are qualified as ultrasounds, which humans are unable to register. Cats, dogs and bats are capable of hearing frequencies well above 20,000 Hz. While a talking dolphin tops it off at 160,000 Hz! Not that there is a talking dolphin, simply that they communicate at a very high frequency.
In music, frequency has three levels of pitch; low, medium and high. Think of a low pitch as the deep bass guitar and high pitch as your squeaky whistle. When it comes to volume, we all have a threshold, the highest of which has been dubbed 'discomfort'. There's a reason you wince as you pass someone doing roadworks, that jack hammer drill is sending out sound at 110 dB!
While these measures of sound help us analyse spectrums and meters, the perception of music isn't quite as simple. However, we can use these measures to understand the limits of hearing as well as our sensitivity to sound.
Can Psychoacoustics Explain Music Preference?
Absolutely! The key to psychoacoustic success in modern music is achieving an even balance of frequencies across the spectrum. In theory, this sounds simple, but it can be quite the challenge to pull it off. Given that not all ears perceive frequencies equally, it's impossible to create a cookie-cutter mix to everyone's preference.
Music that appeals to the masses tends to have a deep bass and treble boost at low levels. Genres like Drum & Bass and Rock are great examples. Next time you listen to Nirvana's Nevermind notice the thundering examples of distortion as you increase the volume. By turning it up, you're impacting the balance.
Interestingly enough, this makes the music sound better, but why? Because louder music causes the frequency response in our ears to even out, eliminating some of the selective sounds we tend to focus on if it's softer. In layman's terms, loud music is more appealing. Which goes some way to explain our irrationally human love to voluntarily attend concerts and nightclubs.
The more sounds we add to the mix, the harder it is for our ears to separate them. This is where frequency masking comes in. It's particularly noticeable between instruments that share similar frequencies, but too much of it can be unpleasant. To reduce masking in a production context, sound engineers carve out different sections for each element in a mix. By accounting for each instrument and its pitch, sound engineers can, well, engineer a better final product.
It's undeniable that understanding the science behind sound will help you create better music. It's very possible to create music that appeals to most people, but it's tough to tick all the boxes. While we have learnt to recognise human emotions, predict reactions and design accordingly, the incredible complexity of the individual human brain continues to trump our scientific advances. Personal preference is still victorious in the realm of music.
The Healing Power Of Sound
The findings uncovered in the study of psychoacoustics clearly indicate that sound evokes a reaction within us. Whether it's music or natural acoustics, sounds can genuinely make us feel better or worse. Our bodies take their cues from the pitch, frequency, tempo and rhythm of sound, evoking an emotional response that can be happy or sad. It can stimulate or soothe.
A paper by Christopher Lloyd Clarke entitled Psychoacoustics and The Science of Relaxation Music suggests that sound can actually reduce stress, promoting healing within the body. Seems the Beach Boys were onto something when they sang about "Good Vibrations"!
Sound therapy is gaining popularity around the world, and many experts believe it's the cutting edge of healing. Like yoga, meditation, and HIIT workouts, it won't be long before it goes from sidelined niche to full-on mainstream.
So what sounds are the biggest healers?
Healing Sounds To Seek Out:
Classical Music

Proven to increase the rate of synaptic connection in young children's minds, it helps to fuel creativity and enhance joy. It's been known to heal high blood pressure and decrease muscle tension.

Humming

Famous for lifting your spirits, humming also clears your head quite literally, keeping your sinuses clear and healthy.

Singing Bowls

Singing bowls can be made out of metal or quartz. To create a sound, you need to run a felt-tipped mallet around its edge producing soothing rhythms for the soul. The vibrations and tones are said to slow down breathing and heart-rate, evoking a deep sense of calm.

Tuning Forks

Originally used to tune musical instruments, tuning forks have become an essential tool for sound therapists. They increase the amount of energy in certain parts of your body, supporting relaxation and peace for your nervous system.

Chanting

Often seen as the first step to meditation, chanting is proven to stabilise your heart rate, lowering blood pressure and improving circulation. It releases endorphins, alleviating stress and improving focus. There's a reason it's one of the most important mantras in yoga practice!

But chanting doesn't have to be done alone. Neuroscientist, Andrew Newberg believes that chanting, particularly when performed by many people at the same time, helps to set up "resonance patterns" in the brains of the participants. It's these patterns that can increase our happiness, make us feel better, and cause people to have spiritual, otherworldly experiences.

Remember that next time you're at a yoga retreat, or even a football match, or a concert.