Every day we wrestle with our emotions, each passing moment an internal tug of war between positivity and negativity.
Your average day will normally involve a low of realising someone ate the last biscuit to a high of meeting with friends after work. Though across the full spectrum of our lives, we are in constant flux on a scale ranging from total euphoria to earth-shattering misery and despair. Bet you thought you were in for an easygoing ride, didn't you?
Well, buckle up! Let's explore how by better understanding your inner pendulum, you can become happier in the long run.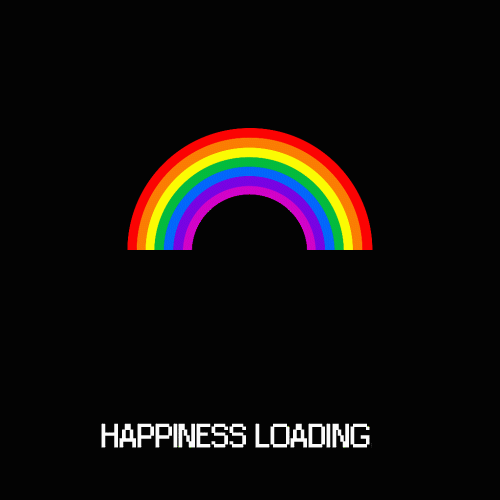 Understanding Happiness
Happiness has a dual nature: corporeal (relating to a person's body; biological) and ideal (non-corporeal; spiritual – though, not the Woodstock, 'flowers-in-the-hair' kind). Our happiness manifests at both levels.
Corporeal Happiness
Corporeal, bodily happiness is a primal state and comes from our sense of comfort. Are we hungry or full, warm or cold, sick or healthy, lost or… not lost?
When our corporeal happiness is sated, we feel safe and in control. The physical borders of the body and the geographical space around it are familiar and our basic desires are met. In other words, you're a healthy, warm, full-bellied human who knows their way home from work (go you!).
Ideal Happiness
Ideal happiness is what lies beyond – the known unknown.
This comes when we expand our comfort zone through self-development and achieving goals. Ideal happiness is psychological – it's shaped by our social and spiritual values.
It's travelling to a new destination and immersing yourself in the culture. It's tackling that hard-but-fulfilling project at work with your team. It's running a marathon for charity.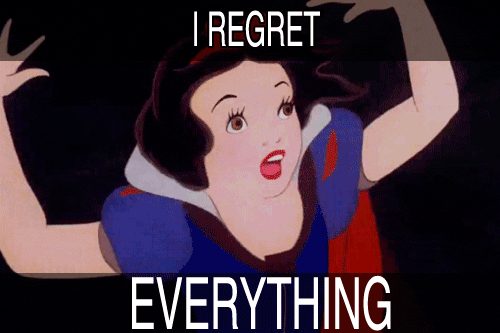 How Your Mood "Swings"
Both our corporeal and ideal states of happiness swing on an inner pendulum. Like any pendulum, there's a hard left and hard right. Your left is unhappiness, your right happiness.
Sometimes both pendulums swing in tandem, sometimes not.
Running a marathon for charity may boost your ideal happiness because you're pushing yourself beyond your known limits. But your temporary corporeal happiness is low – even if you feel great after.
Imagine jetting off on holiday. As you board the plane, you're excited – your pendulum swings fast right. You have an amazing time, rubbing your giddy happiness in the faces of your colleagues by sending them snaps of you on the beach, Pina Colada in hand.
It's day 6 into your 7 day holiday. Your giddy excitement turns to uncomfortable realisation at your final beachside dinner ("we've had a great time, haven't we?"), before continuing on its leftward swing towards the 'holiday blues' as your plane touches down on home soil.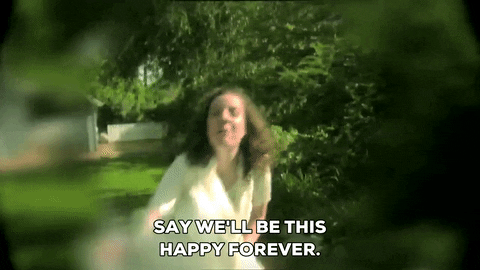 Can I Just Stay Happy Forever?
It's natural to want your inner pendulum to remain frozen on the right but it's biologically impossible. Even if you stayed on that holiday forever, Adaptation Principle – the process of becoming accustomed to new changes over time – would mean you'd quickly find your emotions about the place moving back to neutral.
Consider, as the pendulum moves to the extreme right of happiness, it's always gathering momentum to move to the extreme left of sadness – "the bigger they are, the harder they fall".
Though, with the right mindset, you can learn to embrace the pendulum – and not view it as a diabolical dual. "How?!", I hear you scream. By expanding your comfort zone.
Expanding your comfort zone means pushing your inner pendulum towards the unhappy left. Seems counterintuitive, right? Wrong.
As the great German philosopher, Arthur Schopenhauer describes "Life swings like a pendulum backward and forward between pain and boredom". Too much of anything is bad for you, and too much happiness leads to boredom – there's zero motivation in life.
The trick is to lean towards fear, failure, pain, rejection because herein lies the opportunity for self-growth and continued happiness. As American author, Darren Hardy's mentor said "Life, growth, and achievement work like a pendulum. On one side you have failure, rejection, pain and sadness. But on the other side, you have success, victory, joy and happiness. Guess which side we have control over?"
He was, of course, referring to the unhappy left. That's the only side we can control. The Stoics knew this. In 108 AD, Epictetus told us "the chief task in life is simply this: to identify and separate matters so that I can say clearly to myself which are externals not under my control, and which have to do with the choices I actually control."
Think about training for a marathon. You fail to hit your targets, you come close to giving up. But on marathon day, you cross the finish line. All that pain and failure is rewarded with a shiny medal. Perhaps you even met some new friends along the way, who you now stay in contact with, and who've opened new doors for you (maybe literally, post-marathon).
That's the power of expanding your comfort zone. You fail, learn, and ultimately succeed. You start controlling more aspects of your life, rather than running or hiding from them. Which in turn, opens more doors to further expansion. It's a cycle of positivity.
Yes, there may be some temporary corporeal discomfort on the road to expansion (torn muscles, sleepless nights) but you'll be happier knowing you're doing these things to live a life more meaningful to you. A life in which your ideal happiness – and in time, your corporeal happiness – is sated.
In Summary
Throughout life, we face external challenges to our comfort zone day in, day out. Some as simple as missing the train in the morning, others as complex as losing a loved one.
We cannot control our successes but we can control how we react to failure. To make sure you're not rocked by both these minor and major upheavals in your life, you have to embrace discomfort in order to expand your comfort zone.
Reading ancient philosophy will help you acknowledge the inevitability of death ("memento mori") and instead reflect on a life well-lived when a loved one passes away. In the same vein, sitting on a 13-hour long train journey in a cramped, stifling carriage in a hot country far from home will make that 30-minute commute into town seem laughable.
Bottom line, continuous happiness isn't achieved by chasing after euphoria. It's achieved by embracing anguish.
Written by Tom Plumb