In the famous words of Dolly Parton, "Workin' 9 to 5, what a way to make a livin'". Unlike parachute pants, He-Man, and cassette tapes, the traditional "9 to 5" is a symbol of longevity and stability. The way we work has evolved over the centuries, but in the modern era, we have all come to expect (and accept) the 8-hour day, 40-hour week as the norm. Whether it's 7 am to 3 pm, 1 pm to 9 pm or the graveyard shift, the time we spend at our metaphorical desks has gone unchanged.
But how did we get here? Who decided an 8-hour day was the sweet spot for productivity? Or a 40-hour week the standard expectation? And how is tech with its newly created jobs disrupting this pattern? I'm looking at you, lifestyle blogger.
In the beginning…
Up until the early 20th-century, it was normal for blue-collar workers to work 70 to 100 hours per week. The typical factory employee during The Industrial Revolution in England would work a shocking 16 hours a day, six days per week. Even children were subject to gruelling workdays until the Cotton Mills and Factories Act banned children under nine from working – even then, children aged nine to 16 were subject to a maximum 12-hour working day (how generous). In short, the work-life balance was more of a work-sleep-work routine.
It was Henry Ford who made the "9 to 5" workday mainstream in the 1920s. Years of pressure from labour organisers in North America meant change was always on the horizon. But Ford did not come to this conclusion himself. The idea stemmed from Welsh manufacturer and labour activist, Robert Owen who originally coined the phrase "8 hours labour, 8 hours recreation, 8 hours rest" in 1817. It was his idea to divide the day into three equal parts.
While British legal authors like Thomas Wooler scrutinised Owen's capitalist system of manufacturing along with his ideas of re-moralising the poor, the concept successfully made its way to US soil. By 1821 Owen was described as the "father of socialism" thanks to his strong political views. He proclaimed at length his belief that "labour was the foundation of all value, a principle of immense importance."
By 1829 Owen had lost interest in his European textile mills and decided to sell his business. His son, Robert Dale Owen, took the chance to move to the States where he became the leader of the new community in America.
The psychology of efficiency
Fueled by Owen's ideas activists across the pond continued to lobby for change from Congress, and the labour movement continued to gain momentum until finally, in 1898 the United Mine Workers won an 8 hour day. By 1905 it was common practice in the industry, and the Ford Motor Company made it official with a five-day, 40-hour workweek for all employees. Ford stated, "it's high time to rid ourselves of the notion that leisure for workmen is either lost time or a class privilege."
After Ford discovered that his workers were more productive working shorter hours, the 40-hour working week was enshrined in US law in 1940 and adopted by manufacturing companies around the world.
There's a century of evidence to prove that 40 hour weeks improve productivity. German psychologist Hugo Münsterberg, author of Psychology and Industrial Efficiency wrote that the "shortening from nine to eight hours, that is, a cutting-down of more than 10%, did not involve a reduction of day's product, but an increase." Since then, researchers and psychologists around the world have studied Münsterberg's ideas to gain an understanding of the effects of working conditions.
How has the evolution of technology affected the workday?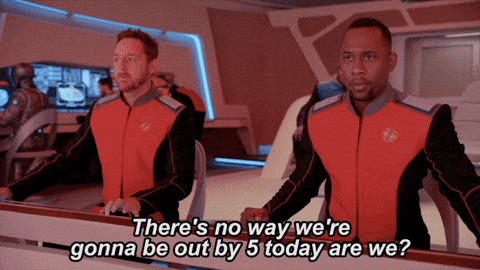 In the last few decades, technology has redefined the workday from the humble "9 to 5" to an overwhelming 24/7. With increased access and connectivity comes the sense that we're always on. We owe this continued connection to the invention of the Internet. Unlike the light bulb or the telephone, a single person did not invent the Internet. Instead, it evolved over time.
We can pinpoint this discovery to the United States during the Cold War. At that stage, the Internet was a "weapon" scientists and researchers used to share and communicate data. Fast-forward to today, and we use the Internet for almost everything – but mostly to show off our beloved pets.
The invention of the email
And with the ability to digitally communicate, along came email. We owe our pesky inboxes to Ray Tomlinson. But believe it or not, but the email came before the Internet. Early email was just a small advance on what we know these days as a file directory. In essence, it puts a message in another user's directory where they can see it when they're logged in. Before internetworking began between multiple computers, people used the email to send messages to various users of the same machine.
Once computers started to talk to each other, these messages needed to include an envelope and an address. And email as we know and love (or hate) today was born. In 1972 Tomlinson picked the @ symbol from the keyboard to denote sending messages from one portal to another.
Seen as a simple hack in those days, but today it's used globally for email addresses. It's opened a world of connectivity and conversation and thanks to the advances of the Internet, it's standard daily practice for billions of people around the world.
The downside of increased connectivity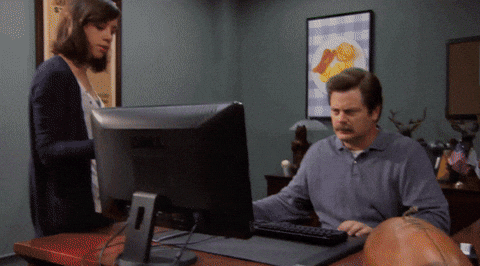 With this increased connectivity comes a set of positives and negatives for the workday. These days, we're overwhelmed by the amount of work we have to do. The thought that we have to work on multiple tasks, all with unrealistic deadlines means that the demands of the job exceed the time we've allocated. Everything is faster – transport networks, communication, internet speeds (well, most of the time).
The dark side of technology is evident in the rise of stress and anxiety. This always-on sense of accessibility we worked so hard for has its faults. According to Ofcom's 2017 figures, 94% of adults in the UK own a mobile phone. Over three-quarters of those are smartphones. Instead of using phones for mobile calls, consumer surveys conducted by companies like Deloitte's suggest that 50% of smartphone users use their phones as computers.
How does it affect our health?
We have the Internet in our pockets, and it's resulted in stress disorders like sleep dysregulation, perpetual distraction, a fear of missing out (FOMO), social comparison, and of course, the struggle for work-life balance. In the past, we had a clear boundary between where work-life ended, and personal life began, an area that's growing foggier by the minute.
Today, big companies slowly realise the importance of not only connecting but disconnecting. Virgin UK has introduced a 2-hour per week email ban for all senior management. Volkswagen blocks emails sent after an employees shift has ended. At Daimler, all emails employees receive while on holiday get deleted.
Now for some positives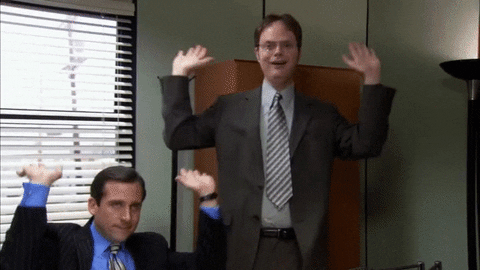 There are two sides to every story, though. For many, the "always-on" technological advancements we've made produce more positives than negatives. In 2018, critically acclaimed businessman and entrepreneur, Richard Branson predicted that the rise of technology would force society to rethink the modern workweek.
Branson commented on the idea that work is no longer mundane and generic; these days, people try to spend time doing what they love. "I'm lucky in being able to work wherever I am, at any time, and don't see work and play as separate – it's all living" states Branson. It seems the distinct divide between work life and personal life wasn't all that healthy, and the importance of pursuing a career that you continually want to engage in has taken precedence.
How does technology affect job creation?
As technology progresses, the number of jobs available is likely to decrease, and the reliance on people power will continue to reduce. It's estimated that as many as 47% of current job roles are at risk of being made redundant by AI and of all the great economic anxieties, there's something particularly unnerving to us common folk about the potential of job-stealing robots running the world! But you only have to look at the fall of traditional retail and the rise of online e-commerce to see the potential for change and for the possibility of people to adapt by increasing learning and working in new, more skilled, roles.
Whether that's a good change or not, that's a separate issue. What does matter is the pace of these changes – if they evolve, workers and communities have the chance to adapt to a new economy. Still, if they happen rapidly, large numbers of workers can get displaced without the skills needed to qualify for other available jobs.
How can technology help us in the workplace?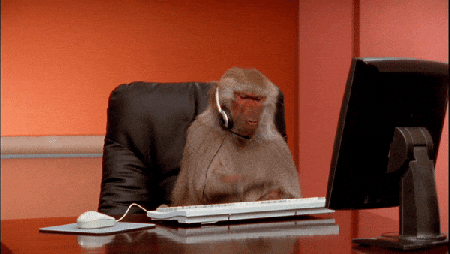 While the introduction of more technology in the workplace sounds terrible for people, maybe it's good news. It could mean three to four day weekends, increased job-sharing, and more time devoted to creativity, to ourselves, and our communities.
Ultimately as we look into the future, we have to consider how technology has and will help us tackle our ever-increasing work lives. Could the rise of new time-management apps like Loop Habit Tracker, and concepts, like flexible working hours, allow employees to rediscover that fragile balance?
Can we use technology to decrease our stress?
Why not use technology to avoid burnout? We can use it to improve our productivity. In offices where it's challenging to organise and communicate, there are Technological advancements that can streamline for you. Tools like Google can integrate email, documents, video conferencing and instant messaging, to name a few. Technology creates flexibility, allowing employees to manage their personal lives and optimise their productivity. Maybe you are someone who's most productive at 4 am (or wants to be that person)? Technology has given you the Lumie!
If you're experiencing stress and anxiety, apps like Calm can help you get centred. There are a plethora of apps out there designed to help with health and wellness. From meditation and mindfulness to home workouts, podcasts and eating apps – you can use technology to curb your addiction to technology. Strange, I know.
The evolution of the workweek
While we've journeyed from 100-hour workweeks to 40 hours and now even less, the attitude towards increased wellbeing for employees has grown exponentially. Employees are empowered to run their schedules to fit around their families, their passions and their hobbies (in the UK, every employee has the statutory right to request flexible working after 26 weeks of employment). The "9 to 5" has developed into something completely different. Stress is not something that should come part and parcel with the job.
How does stress affect us?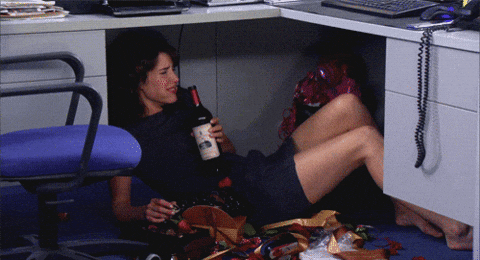 In 2004, the Center for Disease Control's Department of Health and Human Services published a research paper entitled Overtime and Extended Work Shifts: Recent Findings On Illnesses, Injuries and Health Behaviours. The foreword, written by Dr John Howard, from the National Institute for Occupational Safety and Health, states the average number of hours worked annually by workers in the US has steadily increased over the last few decades.
The influence of this overtime gained increased attention from the scientific community as its effect on workers was nothing short of dramatic. But, what does this mean and why, even now, is overtime weirdly encouraged?
What is working overtime doing to us?
There is substantial evidence to prove that working overtime harms employees. According to the World Health Organisation "notions of mental wellbeing at work tend to focus on the individual rather than the organisation". Job stress is harmful both physically and mentally, and in many cases "this is caused by overwork, lack of clear instructions and unrealistic deadlines".
The expectation that employees should be willing to put in extra hours is harming companies and employees in the long run. Stress increases absenteeism, affects work performance and attitudes, and can seriously hinder relationships at work.
In 2019 soon-to-be Prime Minister of Finland Sanna Marin suggested "a four-day workweek. A six-hour workday. Why couldn't this be the next step?" Rather than focusing on increasing the time spent at work, employers should be searching for solutions to increase output in less time. Researchers at Columbia University Medical Centre found that "employees who were sedentary for more than 13 hours a day were twice as likely to die prematurely as those who were inactive for 11.5 hours."
Dr Marianna Virtanen of the Finnish Institute of Occupational Health in Helsinki states that "excessive working hours may result in problems with close relationships, triggering conditions like depression". Working overtime isn't good from a mental or a physical perspective. Don't let today's ultra-competitive job market sway you.
Those who see things differently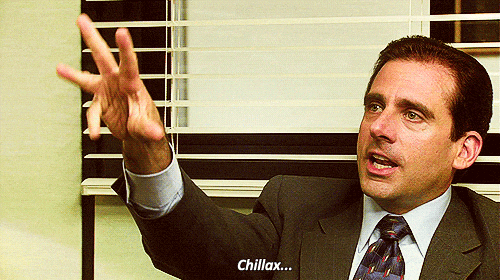 Of course, there are people whose working day is just, well, their day. As Branson said, he doesn't "see work and play as separate – it's all living". Elon Musk, when asked how long he works every day, famously quipped, "how many hours does it take to change the world?" In a recent interview, Alibaba Founder Jack Ma stated: "I personally think that being able to work 996 is a huge blessing". The 996 refers to the 9 am to 9 pm, six days a week that many Chinese workers adopt.
In Ma's eyes, you'll only ever be able to work those kinds of hours while you're young so why not do it now so you can make your mark – dedication, passion and overtime will be vital to your success. Though, it's not always world leaders and CEOs who think this way. Some are athletes, whose training, diet, and everyday routine encompasses their lives (like Ma, I'm sure they'd agree to 'get it done while you're young'). Others are small business owners, artists, musicians, authors – all these people rarely 'clock off' and use their every day to inspire their work.
How do you find your work-life balance?
We're back to the task of finding your perfect work-life balance. But which path is the right one? Do you follow the rules of the stable "9 to 5" or the flexible techie? It's clear that we need to engage in this newfound connectivity and accessibility technology has brought us and at the same time, build the barriers we need to find the right levels of disconnect.
This sense of "balance" is different for everyone, and as you search for the right path, perhaps the first step is defining what this means to you. Most of us already have a good grasp of the meaning of achievement, but we forget about the concept of enjoyment. As part of a work-life definition, we need to understand that enjoyment isn't just "haha happiness"; it's pride, satisfaction, celebration – the joys of living. Achievement and enjoyment are the front and back of the value coin of life. You can't have one without the other so while you search for your definition of "balance" try to remember not to be one-sided.
Define your balance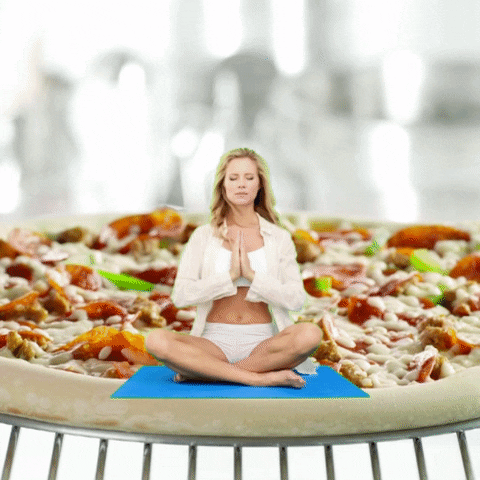 In your mind, for your life and how you want to live it, what would your balance be? Do you want to retire young? Then perhaps your "balance" includes overtime and working on the weekends. Your ultimate goal requires you to do this now so you can rest on your fortune later. Do you want to change the world, creating the world's next Google or Tesla, Mona Lisa or Jane Eyre? Then your work becomes your life.
As intimidating as that may seem, as we've seen, it can also be a blessing. Fulfil your sense of purpose – something for which people spend a lifetime searching. Is your "balance" defined by your family goals, a straightforward career path and retirement in your seventies? Then perhaps a flexible schedule with dinner times, football matches and family holidays will bring you joy and achievement. Your value coin will continue to flip and change throughout your life as your sense of success and enjoyment evolves. Along this journey, the workweek as we know it will continue to change, but right now, we're in the exciting position of implementing the differences we want to see.
What we can be sure of is that there are no one-size-fits-all solutions when it comes to balance. To find your balance, an excellent place to begin is to ask yourself: how do you view achievement and enjoyment in perfect harmony, and why?
Written By Emma Dittmer