The universal truth is that we all want to be happy. "Everyone wants to be happy, and there is a strong energy in us pushing us toward what we think will make us happy", wrote famous Buddhist monk, Thich Nhat Hanh.
Even all the world's languages have a "universal positivity bias". That is, all languages, from Samoan to Spanish, contain more happy than unhappy words.
So what defines happiness across cultures, not just countries? Because the world doesn't need another article on why the Scandinavians are so f**king happy all the time.
And what can learning about happiness in different cultures do to help us understand our own contentment?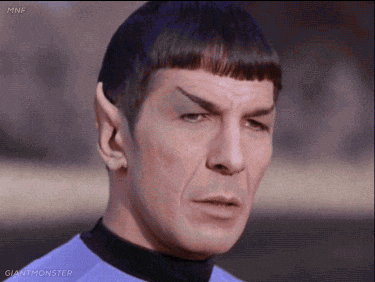 Why is happiness such a divisive concept?
In short, no one can agree on one type of happiness. That's because happiness is, and always will be, subjective. But we can draw on the "law of large numbers" to help us define it across segments of society.
In 1938 in Britain, Mass Observation asked Britons (specifically, people from Bolton), "what is happiness?" And in 1938, "security, knowledge and religion" were the three most important aspects of happiness. By 2014, security was still in the top three, but good humour and leisure were in first and second place. Religion, which was seen as the third most important factor in 1938, had fallen to tenth (and bottom) place in 2014.
What does this tell us? That people in Bolton have become Satan-worshipping layabouts with a penchant for comedy? Or, more interestingly, that happiness and culture are fluid and that happiness and cultures can evolve.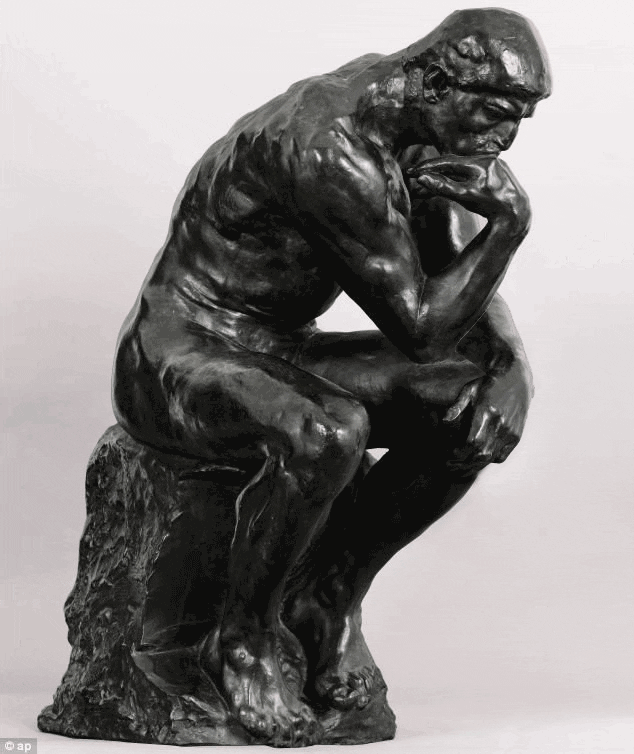 What did happiness mean to ancient cultures?
In Ancient Greece, circa 6th Century BC, happiness was thought of an external force, more like "good fortune." It was something that a person had no control over. This "eudaimonia", the Greek word meaning "human flourishing or prosperity" and "blessedness", is based on objective, as opposed to subjective, happiness. The eudaimonic preachings focus on what it means to live a life well universally. Ergo, a happy person is one who has, and follows, a set of moral principles.
Around a similar period in the East, philosophy was taking off in three forms. Confucianism and Taoism in China and Buddhism in India.
Confuscious was touting the benefits of 'Jen'. Jen, in its simplest sense, is compassion for others. Like the Ancient Greeks, its definition is equal to "virtue" – behaviour showing high moral standards. In essence, Confucianism states that happiness is possible if you embrace life, learn, and put in a lot of effort.
Then there's Taoism, the belief that nature is all-powerful. Familiar with "Yin and Yang"? That classic circular symbol of white and black is Taoist. The belief is that even seemingly contrary forces are complementary, interconnected, and interdependent in the natural world. Taoism, like the Stoics of Ancient Greece, saw happiness as something not within our control – and that recognition of that fact led to happiness.
And lastly, Buddhism. Classic Chinese Buddhism expects people to look for happiness in their own hearts. To reach 'spiritual enlightenment'. Preferably under a big tree.
So where am I going with this?
Tim Lomas, a Positive Psychologist who lectures at the University of East London, believes that we "Westerners" (speakers of the English language, for the most part) aren't as happy as we could be. Why? Because we have a limited definition of happiness. Other cultures have concepts of well-being that are vastly different and varied from ours. But because they're expressed in languages we don't understand, Lomas argues, we're missing out on the insights they embody.
This "emotional granularity" (the ability to distinguish between feelings in a nuanced way through language) that other cultures have is good for mental and physical health because it helps derive meaning more acutely.
The Japanese have multiple words to describe beauty in different forms. For example, "mono no aware" is a term for recognizing that some things are beautiful in part because they're impermanent. Whereas "wabi sabi" is Japanese for "imperfect, weathered, rustic beauty.
These words and phrases are lexical powerhouses. They let us see how other cultures get to grips with their own experience of the world, offering us more options for how we might understand and live in ours.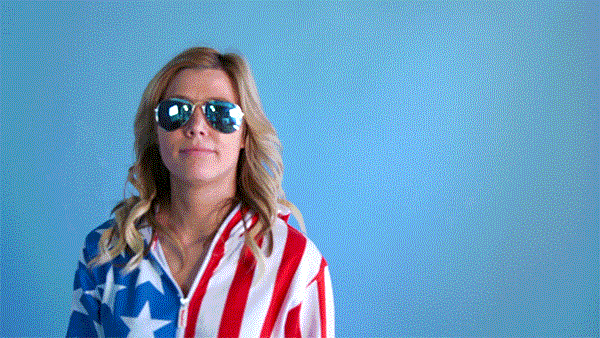 Mirror on the wall, who's the happiest of them all?
In the US, freedom and personal achievement are strong factors in the construction of happiness. Think about it – the "pursuit of happiness" was even inscribed into the bleedin' Declaration of Independence and has grown into a national obsession.
Whereas in Japan the concept is linked to good luck, moderation and social harmony. This may be attributed in part to the influence of Zen, the branch of Buddhism that flowered in Japan from the 12th century onward.
In China, Confucian beliefs about the common roots of happiness and unhappiness encourage a less obligating attitude towards being happy. Thus, the Chinese think less often about how happy and satisfying their lives are compared to Americans.
This also correlates to the Chinese having a "low arousal positive emotional state". It's not that the Chinese are a solemn bunch. They seem to have a healthy scepticism of high-arousal emotions like stifling fear and great joy. Just like the Pendulum Effect, the Chinese recognise there's no sustainable high or low. If you're high as a kite, you'll soon have a crashing low – and vice versa. That's the natural 'swing' of things and it's best to avoid one or the other.
This is dialecticism (good things follow from bad things, and bad things follow from good things). Westerner's hold onto happiness or happy thoughts for longer, whereas Easterner's discourage themselves from being "too happy". But the active and relentless pursuit of happiness in Western cultures has also been found to have a negative impact on well-being and mental health.
Doctor of Philosophy, Jiah Yoo explains that "in American cultures, experiencing positive emotions is seen as desirable and is even encouraged via socialization. But in East Asian cultures, people commonly view positive emotions as having dark sides…and can be a distraction from focusing on important tasks." Why did different thinking styles emerge in the first place?
Well, that answer lies in the cultural differences reflecting the prevailing philosophies that have come to prominence in each region over time. Western philosophers emphasised freedom and independence, whereas Eastern traditions like Confucianism and Taoism focused on concepts of unity.
Confucius, for instance, emphasised the "obligations that obtained between emperor and subject, parent and child, husband and wife, older brother and younger brother, and between friend and friend".
These diverse ways of viewing the world are embedded in the culture's literature, education, and political institutions, so it is perhaps of little surprise that those ideas have been internalised.
This lends nicely to the concept of how "Collectivist" and "Individualistic" cultures formed.
Individualism refers to societies where individuals have weak ties to other members of the society and are expected to take care of only themselves and their immediate family.
People's privacy, personal freedom, and voicing personal opinions are all highly regarded in these cultures. Western societies, who're more individualistic, tend to value personal success over group achievement, which in turn is also associated with the need for greater self-esteem and the pursuit of personal happiness.
Collectivism describes cultures where individuals are integrated into groups where the members have strong bonds between each other. People are expected to cooperate, support extended family members and consider the needs of the collective before their own. China, India, Japan and other Asian countries are deemed more collectivistic. This means that relationships are regarded as more important than tasks, and individuals are more loyal to their families and people within their close circles than to companies or organizations.
In collectivistic cultures, where there's less emphasis on the individual, happiness is pursued in more socially engaging ways. In individualistic cultures, the focus on the self is stronger and self-esteem is an important predictor of life satisfaction.
Cultural differences in happiness and well-being are impacted by the values of each culture. This, in turn, has an influence on which goals are considered meaningful to be pursued and thereby increasing self-satisfaction.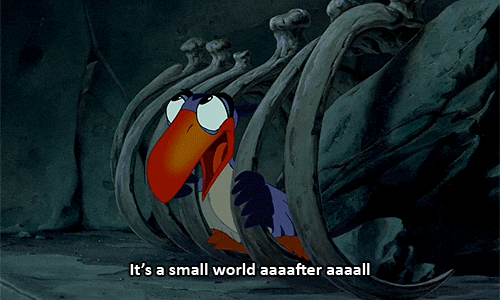 How cultural happiness is shifting…
Remember, our definitions of happiness can evolve. And so too do cultures.
Social support and relationships remain key to happiness across cultures. Prioritizing one's family is a strong feature both in individualistic and in collectivistic societies.
But one change that is brewing is globalization. Rapid globalization has increased the awareness of inequality in living standards between both poorer and more affluent countries and thus widened peoples' abilities to compare.
With this comes people's tendency to compare their own situation to the social norm of their context and their experience. Happiness, thus, becomes relative to this norm, or as Karl Marx explained it some 100 years ago; "A house may be large or small, as long as the surrounding houses are equally small it satisfies all social demands for a dwelling. But if a palace rises beside the little house, the little house shrinks to a hut."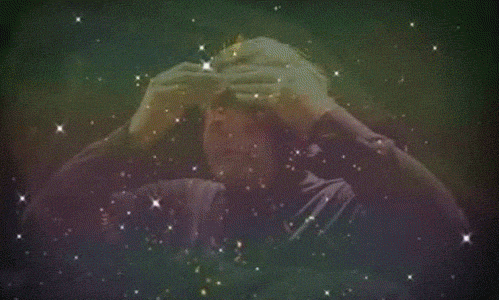 Wow, happiness really is complex!
Don't say I didn't warn you. No, really, I did – see the top of this article 😉
It's important to emphasise that these are just broad trends across vast numbers of people. Delwar Hussain, an anthropologist at the University of Edinburgh, cites, "The idea that it's black and white – from an anthropological perspective that doesn't work."
To bring it back full circle. If happiness is subjective, we should recognize the mediating role of the self between our cultures and our well-being. In short, if you want to be happy, be.
Written by Tom Plumb