When you're around someone who's constantly complaining and negative, how does it make you feel?
We bet not too upbeat, right?
It's almost as though you absorb their negative outlook and start feeling angry at the world.
In contrast, how do you react to being around people full of optimism? If you're anything like us, shiny, happy, sparkly people make you feel energised and full of ideas.
Some people who always see the glass half empty instead of half full may see optimists as foolhardy and call themselves realists. But are there health benefits of remaining optimistic?
Can adopting this state of mind promote you living longer?
It turns out that the answer is yes! Optimists may have discovered the fountain of youth…
The Positivity Factor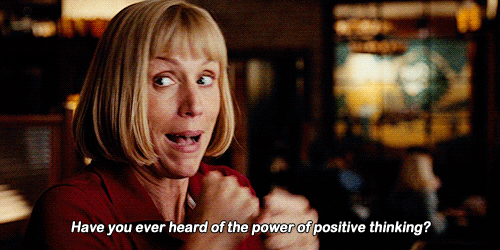 To illustrate the point that optimism has a beneficial effect on a person's life, scientists at the Boston University School of Medicine conducted two studies:
One of 70 000 women over a period of 10 years
One of 1 400 men over a period of 30 years.
Levels of positivity were measured using self-reported questionnaires.
Based on this extensive research, the scientists made the following findings:
On average, optimistic people live between 11 and 15% longer than those who were pessimistic.
Women, who reported as being more optimistic, were 50% more likely to live to at least 85.
Optimistic men were 70% more likely to live to the same age.
Optimistic people were reported as having a lower risk of developing chronic diseases.
So it seems that by looking on the bright side of life, you can even extend your life! If that's not enough to fill you with hope and optimism, then and what is?
What Does Negativity Do To Our Bodies?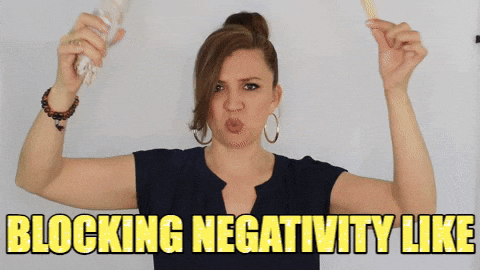 On the other side of the glass-half-full debate, there's negativity. Our body has a built-in way of dealing with dangerous or negative situations, called the flight-or-fight syndrome. When this is triggered, our sympathetic nervous system is stimulated, which in turn stimulates the adrenal glands. These glands release adrenaline and noradrenaline.
The increasing presence of these two hormones causes our hearts to beat faster and increase our blood pressure and breathing rate. When the threat has gone, the body returns to normal after between 20 and 60 minutes.
Some of the other physical symptoms are:
Pale or Flushed Skin
Pupils which are dilated
Trembling
While negative thoughts and emotions are a natural response to things like disaster and heartache, pessimism does take its toll on the body. And it affects more than just your emotional health. In fact, doctors have found that people with high levels of negativity are more likely to suffer from degenerative brain diseases, cardiovascular problems, digestive issues, and recover from sickness much slower than those with a positive mindset.
If we are constantly exposing ourselves to a negative and stressful situation, we don't give our bodies time to recover and heal. This is clearly not healthy, and it's easy to see why it can lead to complications down the line.
How To Get Some Positivity Back Into Your Life
As the Boston University studies show, there's a definite case for being an optimist! And the good news is that this behaviour can be learned.
Even if you do tend towards having a more negative attitude towards life, there's still time to change your perspective.
It's never too late to decide to be happy!
Step 1: Do A Mental Declutter
Before you can develop a more positive outlook on life, you need to get rid of some negative feelings.
A good way to set your mental slate clean is by taking up yoga.
Developed by the Indus-Sarasvati civilisation, in the northern part of India about 5 000 years ago, yoga started as a stand-alone meditation practice. The word 'yoga' is derived from the Sanskrit root 'Yuj', which means 'to join', 'to yoke' or 'to unite'. It was first mentioned in the Rig Veda, which is the oldest sacred text. This is one of the Vedas that are collections of texts that contain songs, mantras as well as rituals that were used by the Vedic Priests called the Brahmans.
Breathing, or pranayama as it's termed in Sanskrit, is a central part of a person's yoga practice as each movement is timed with either an inhalation or an exhalation. Pranayama is derived from two Sanskrit words:
Prana which means 'life force', and
Ayama, which means 'extending' or 'stretching'.
When we become anxious, our breathing becomes shallower and, in extreme cases, we hyperventilate. This causes our brains to become deprived of oxygen and we lose our ability to think clearly. As this happens, we tense our bodies, making them ready to attack any threat, real or imaginary (in this case, it is imaginary).
The practice of pranayama restores the natural flow of oxygen into our bodies and minds. As a result, our muscles and bodies become more relaxed and become one with each other once more.
Step 2: Reframe In A Positive Light
As humans, our default setting is to concentrate on the negative. We complain about the state of the economy and government officials' inability to accomplish anything. However, we concentrate on things that we cannot change…
Rather pour your energies into something that you can change. Rather than saying I can't do this rather say I can't do this at the moment.
If you change your mental self-speak, you will ultimately end up changing how you behave, as your thoughts spur on your actions.
Step 3: Practise, Practise, Practise
It takes a lot of practice to be able to reframe your brain's wiring.
Don't get discouraged if you don't get it right the first time. It takes dedication to be able to make this transition. However, once you do, you'll be amazed at the difference you feel in your health and mental outlook.
Numerous studies have highlighted how negative feelings are toxic to our minds and bodies. These feelings prevent you from seeing the wood from the trees. You feel that you cannot get over this feeling. It's like a brick wall that's 10-feet high. All you can see is the wall. You cannot see any way around it or over it. The negativity is all that you can see. Exhausting, right?
In order to become more optimistic, you need to get rid of negativity. The wall is high and wide, and there may even be other walls you have to bulldoze before you can get a shot at optimism – but it's worth it.
Yes, it will take time, but the human spirit has a way of conquering impossible obstacles. And if being positive means you get to live a longer, healthier life, the payoff is huge!