Java lovers say you can't buy happiness, but you can buy coffee and that's pretty close!
For a lot of us, the first reason we get up in the morning is to make a cup of coffee. All kinds of other motivations to get going come afterwards, but that initial jolt of caffeine is crucial.
Ask any coffee lover if the precious liquid – whether hot or cold – can make us happier, and the answer you'll get is 99% sure to be a resounding Yes, of course!
But are they right?
For the most part, it seems like they are. Cups of Joe are so important to us that California's Davis Public University has a Coffee Centre with the mission of "Advancing Coffee Science". And research suggests that the beverage does indeed boost our feelings of happiness.
So, whether you love lattes, are mad about macchiatos or crazy about cappuccinos, grab a celebratory cup of your favourite brew and find out more!
Can't Argue with the Chemistry
First of all, an analysis of coffee shows that a cup of the good stuff is full of chemicals proven to make us healthier. In an average cup, you'll find:
Niacin – A form of Vitamin B3 which helps with cellular rejuvenation and dementia prevention.
Trigonelline – Another Vitamin B3 form which combats the bacteria that can cause cavities in your mouth.
3.5 Dicaffeoylquinic acid – Helps guard against neural damage.
2-Ethylphenol – Found to keep people active.
While better physical condition is reason enough to make you feel lighter, coffee's chemical connection to contentment goes even deeper. In fact, it turns out that regular intake could help you unlock your full potential.
When you drink it, the caffeine mimics Adenosine, a neurochemical that helps us wind down when we're tired by making us feel sleepy. By mimicking Adenosine, caffeine interferes with the receptors that detect the neurochemical and prevent them from working in the usual way.
The result is that you don't feel tired – that's why the drink helps to keep you alert.
Since your Adenosine receptors are blocked, your body is forced to release its own stimulants which it does in the form of glutamate and dopamine. These are two of our most potent feel-good chemicals, boosting our sense of well-being, pleasure, satisfaction and even euphoria.
Best of all, you'll be on top form and able to fully enjoy these lovely emotions!
Research To Perk You Up
A Harvard School of Public Health study found that men and women who regularly drank coffee had fewer thoughts linked to suicide or depression. And not only did the beverage help to remove negative thoughts; it actively fostered a more positive mindset.
Moreover, Seoul National University in Korea reports that even just the aroma of a freshly brewed cup can reduce the effects of stress caused by sleep deprivation.
And the list of scientific findings that suggest coffee could increase our brain's propensity for happiness in various ways goes on.
The US National Institute of Health also found that the beverage reduced depression. In their research, those who drink four or more cups per day were 10% less likely to be depressed than those who never touched it.
Finally, to finish off this list of top-of-the-iceberg studies, a team at Ruhr University in Germany noted that a group of people who were given caffeine tablets recognised positive words faster than a group of people who were not.
Now if that's not enough proof of coffee's impact on our happiness levels…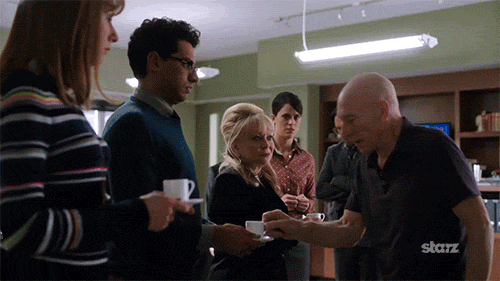 Coffee Goes Best with Camaraderie
Coffee has a long history of building social circles and fostering firm friendships.
Soon after it arrived in 17th-century London, little shops where people could gather and hold lively discussions flourished across the British capital. These venues were nicknamed penny universities because all it cost to sit and engage in lively debate was a penny for a cup of the magical brown liquid.
Brings new meaning to the expression 'a penny for your thoughts'!
But we digress; let's get back to the connection between coffee and camaraderie!
Basically, the theory here is that the effects of alertness and productivity that caffeine produces are further enhanced with the element of bonding over a cuppa. Together, they provide a killer combination for engagement, which leads to more creative processing and thinking outside of the box.
Science backs this up too.
In 2018 a University of California Davis team launched the first large-scale study of the effects of the drink on groups rather than individuals. The groups who drank caffeinated beverages engaged more fully with each other and had more arguments of a higher intellectual calibre when compared with the groups who did not. This was true even when the drink was consumed before, rather than during, the group meeting.
Put another way, drinking coffee with others can change mindsets – and possibly the world!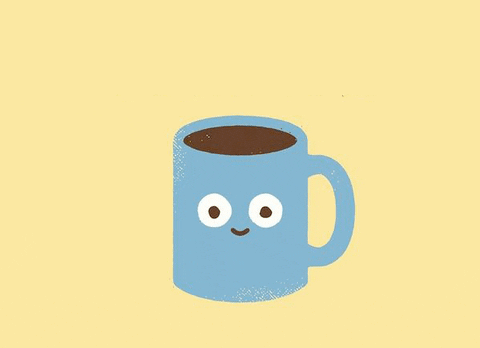 Filtering The Facts
Of course, nothing in life is entirely good or bad – and that's just as true for coffee as it is for anything else.
It turns out that in coffee's case, there can be too much of a good thing. If you drink too many cups daily, you'll develop caffeine resistance and become immune to its benefits.
Additionally, the substance (even in instant granules, with no water added) may involve the marijuana-like neurotransmitter system in the brain – which can foster an addictive response. And while it can stimulate the release of happiness-inducing neurotransmitters, it can do the same thing with the stress hormone cortisol.
Overconsumption has also been linked to depression, panic disorders and anxiety, with the feeling of alertness changing from enthusiastic engagement to vigilant fear in some cases. However, a causal link between the chemical and these mental health issues has not been unequivocally established.
The solution seems clear; just like everything in life, your coffee intake should be in moderation. Studies have shown that the perfect number of cups per day is 4, but an extra one or two here and there won't hurt either.
Bean There, Done That
Now you know the science behind the feel-goodness of coffee you can enjoy your favourite brew guilt-free.
In fact, you could even say it's medicinal!
Dan is a former competition barista and has been honing his knowledge of coffee for over two decades.
He has worked in coffee farms in Peru, as well as roasters in Australia. He now trains new baristas and hosts cupping experiences in Austin.